Makerspaces in CMSD schools
Do you have a makerspace in your school? Or maybe your school just received a grant to build one and you want to know what is next!
There are many different brands of makerspace technologies and equipment!  Below is a list of recommended equipment that the CMSD FabLab team has experience with and can therefore help your school based team learn how to use these technologies and integrate them into your classrooms!
3D PRINTING
Flash Forge Finder or Inventor $400-$800   These machines are GREAT for the classroom. They are inexpensive, easy to use, robust and resilient.  They have excellent quality given the price of the machine and are a perfect place to start your makerspace.  CMSD has MANY of these machines in classrooms across the district and can offer training, PD and maintenance.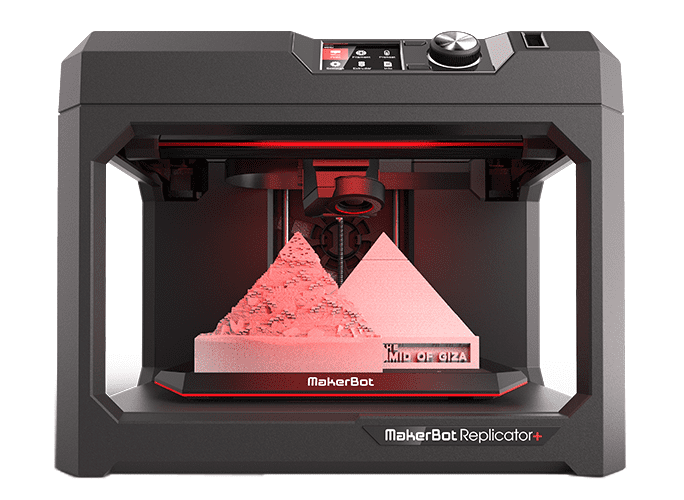 Makerbot Sketch or Replicator $1500-3000 are amazing machines that are used in makerspaces and Fab Labs around the world. They offer higher quality and a larger  build plate than other machines and are very dependable .  CMSD has many of these machines in the district and can offer training, PD and Maintenance. 
Ultimaker $2500-$6000 are high quality machines that offer a few different sizes, included the Ultimaker5 which has a build area about twice as big as other machines.  These 3D printers look very cool, create high quality prints but can be a bit finicky.  CMSD has a few of these machines and can offere training, PD and Maintenance.
VINYL CUTTING
Silhouette Cameo  $200-$300  This is a very powerful desktop vinyl cutter. The software for this machine, Silhouette Studio, is similar to a professional design software but is free!    Students can design logos for stickers, t-shirts, mugs, back packs and more!  This machine also cuts paper, fabric and more!  
LASER CUTTING
CMSD Fab Lab can help with support on Epilog Laser Cutters ($15,000+)  or Glowforge($2500-$4000) 
SIMPLE ELECTRONICS
Maker Carts
These carts are full of amazing things! The run about $6,000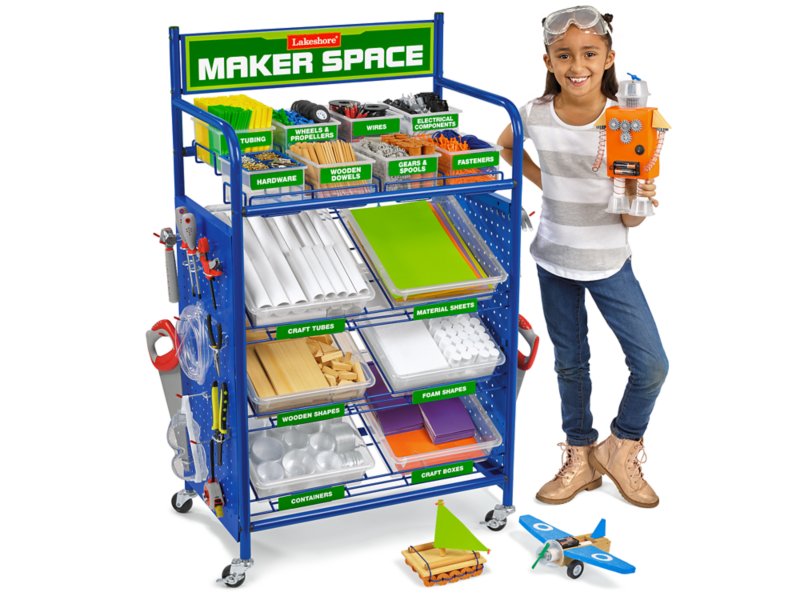 This cart, from Lakeshore Learningis a bit smaller and costs $900.
Please contact us with questions about consumable material sourcing